Ofga girnileg uppskrift af fersku salsa ........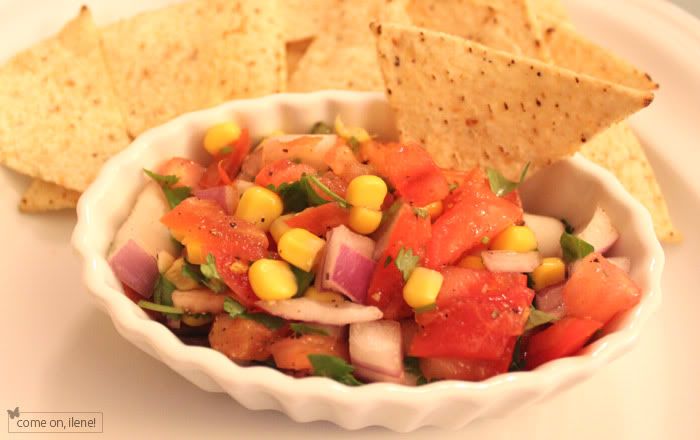 Uppskriftin hennar Ilene
Ingredients
3 diced ripe tomatoes
half a red onion- diced
1/4 cup of corn (use fresh corn if in season)
1/4 cup of chopped cilantro
juice of half a lime
1 jalapeno pepper seeded and finely chopped
2 cloves of garlic
salt and pepper to taste
Mix all together in a bowl and serve with chips. And eat for breakfast, lunch, dinner and American Idol commercial breaks. Sí!
xoxo
Maggs